About Kent Martinson
Since we first opened our doors in 2004, Homeowners Financial Group has been committed to serving the needs of borrowers, while maintaining a corporate culture focused on family. We take pride in being able to help people complete one of the most important financial transactions they will ever have-purchasing a home. With exceptional customer service and team members who possess a true passion for what they do, we don't just make loans, we put the home of your dreams within your grasp.
PROUD TO BE AN AWARD-WINNING MORTGAGE PROFESSIONAL
MEET THE TEAM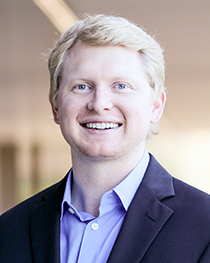 Tyler Martinson
Licensed Mortgage Professional Assistant, NMLS#305452
WHAT CLIENTS & PARTNERS OF Kent Martinson HAVE TO SAY.
MORTGAGE CALCULATOR

Taxes, insurance, MI/PMI, HOA, and other applicable fees are not included in this estimated monthly payment. GET PRE-QUALIFIED IN MINUTES
Homeowners Financial Group offers a wide range of industry-leading products with competitive rates and a personalized approach to understanding the mortgage process. Our leading technology ensures a high-tech, seamless experience every step of the way.
We pride ourselves on a straightforward approach to home financing, guiding you through the mortgage process with clear communication and transparency. Whether purchasing or refinancing, you can expect to stay informed every step of the way.
By understanding your unique needs, we build long-lasting relationships and fund real estate dreams. Complete our online application to begin your homeownership journey.
APPLY TODAY

Track the flow of money with this worksheet to ensure your household takes care of necessities while enjoying the flexibility to spend on fun.

Understand who's who in your home loan process so you feel confident speaking to the right people and getting the right answers.
A list so nothing gets left behind: organize your moving process for a stress-free experience that will make it easy to settle into your next place.
YOUR MORTGAGE PAYMENT
MAY BE LESS THAN YOUR RENT
You could qualify for homes that are less than your monthly rent payment. Let's explore your options.
CONTACT ME

13034 Verde River Drive
Suite 103
Fountain Hills, AZ 85268
PHONE – (480) 618-0555
FAX – (480) 618-0566
DIRECTIONS
SECURE YOUR DREAM HOME TODAY!
Begin your home buying journey by getting prequalified and connecting with Kent Martinson.