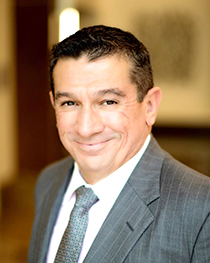 Homeowners Financial Group, a leading national award-winning mortgage company, is proud to announce that Nelson De Leon has been promoted to Chief Operating Officer. Since joining HFG 4 and 1/2 years ago, Nelson has already made a tremendous impact on the company.
In his new role, Nelson will oversee all of Operations including the workflow of the mortgage lending area and will continue to manage all Secondary Marketing functions. As a 35-year veteran of the industry, Nelson will help to develop HFG's plans for future growth as the company continues to set production records.
"While Nelson De Leon has an abundance of experience in all facets of the mortgage industry, it's through interpersonal relationships that he's built over the years that separates him from the rest," shared Bill Rogers, CEO & President. "He understands the essence and effect of a solid Operations-Sales partnership."
About Homeowners Financial Group
Headquartered in Scottsdale, Arizona, Homeowners Financial Group serves our communities with 36 locations across the nation. Since opening our doors in 2004, our commitment to supporting borrowers while building a corporate culture focused on family has transformed HFG into an award-winning mortgage company. HFG is proud to be recognized by top awards including Best Places to Work and Inc. Magazine. Stay connected with HFG by following us on Facebook, Instagram, Twitter, and LinkedIn.
If you are interested in joining Homeowners Financial Group or want more information on what it means to be a Homie, please visit www.homeownersfg.com/careers.