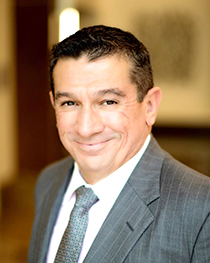 HousingWire has released their 2021 list of Finance Leaders, an award that aims to recognize outstanding performers in the finance space. Homeowners Financial Group is proud to congratulate Chief Operating Officer, Nelson De Leon for being named as one of the 40 finance and capital markets executives that were selected across the nation.
This recognition comes as no surprise given De Leon's critical role in navigating through a new and complex financial landscape over the last year. Despite unprecedented challenges, De Leon ensured his capital markets strategies would allow the company to provide competitive pricing and a variety of compelling loan products. His contributions over the last year have been been fundamental to our company's recent growth.
Finance Leaders are selected by HousingWire based on the professionals who are driving financial performance, expanding margins, improving liquidity, helping their businesses access the capital markets, and most importantly, moving the housing economy forward. These outstanding professionals are made up of strategic leaders who are paving the way for the future of housing finance.
To read Nelson's personal profile on the 2021 list of Finance Leaders, click here. For the full list, click here.