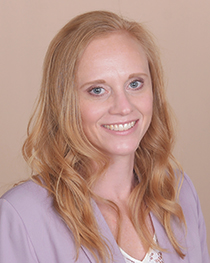 "Excellent leaders attack each day with an intense resolve to improve and become a better leader than they were the day before." – Eric P. Wendt, Lieutenant General, U.S. Army
In the complex realm of real estate and finance, Jennifer Rehnberg stands as a beacon of dedication and expertise. Serving as the National Underwriting Manager for Homeowners Financial Group since 2016, she's carved a niche for herself in the industry with her unyielding commitment to excellence and leadership. But what truly sets Jennifer apart is her dedicated approach to leadership, drawing from the "Eight Essential Characteristics of Officership" to steer her team and strategies in the underwriting domain.
LEAD: Beyond Numbers
Underwriting, for Jennifer, isn't just about understanding data; it's about visionary leadership. With an acute sense of where the business is headed, she guides her team towards that direction, ensuring not just profitability but also fostering growth and resilience. Jennifer's leadership mantra is about inspiring others and upholding the highest standards.
LISTEN: Valuing Every Voice
Jennifer recognizes the wealth of experience each of her team members brings. She's an avid listener, ensuring every perspective is valued and incorporated into the evolving underwriting best practices.
SUPPORT YOUR COMMANDER: The Backbone of Strategy
While she provides strategic direction, Jennifer also respects and supports the decisions of Executive Management. Her role as a trusted advisor highlights the significance of unity and alignment in strategy execution.
LEARN AND IMPROVE: The Quest for Excellence
In the dynamic world of finance, Jennifer promotes a culture of continuous learning. She ensures her underwriters employ the best techniques and sound risk evaluations, keeping the team adaptive and agile.
At the midpoint we break as Maggie Provencher, Corporate Trainer, shares her firsthand experiences alongside Jennifer detailing, "It's a pleasure working alongside Jenn in many different ways, from recurring Loan Labs to our weekly Tuesday Topix training series all focused on empowering each other with information.  She is a wealth of knowledge and is always happy to share that knowledge with others.  I am amazed at how much I learn each time we conduct a training event and appreciate the time she takes to explain and answer all questions.  She is full of patience and is all about getting quality loans closed.  She is a team player and has been a great promoter of the company culture by getting her whole team very involved."
REQUIRE MINIMUM SUPERVISION: Autonomy with Responsibility
Jennifer's leadership style emphasizes empowerment. She entrusts her team with responsibilities, fostering a sense of autonomy while ensuring the pinnacle of quality in mortgage loan underwriting.
COUNSEL SUBORDINATES: Building Tomorrow's Leaders
Mentorship is a key facet of Jennifer's leadership. She's invested in cultivating both technical and professional skills in her underwriters, preparing them to face future challenges head-on.
SERVE THOSE YOU LEAD: Nurturing Growth
Jennifer ensures her team is equipped to meet various challenges, from compliance to complete understanding of secondary market programs. Her focus is on the holistic growth of her team members, both personally and professionally.
BE A STUDENT OF HISTORY: Applying Timeless Wisdom
By understanding financial market cycles and historical trends, Jennifer guarantees that her team is primed for any eventuality. This approach ensures consistent quality and risk mitigation.
On a personal front, Jennifer's multifaceted life is enriched with her service as a Captain in the Arizona Army National Guard, academic accomplishments including an MBA, and her zest for life evident in her adventures with her family. Be it her role in real estate, her service in the military, or her personal pursuits, Jennifer's embodiment of the Eight Essential Characteristics of Officership sets a gold standard.
Eric Zeier, National Sales Manager and known leader of great teams summarizes the eight and impact Jennifer has on Homeowners, "True partners…true teammates…are hard to find. And they are hard to find in any industry or organization…not just in the mortgage industry. But that is exactly what we all have in Jenn Rehnberg. Her expertise…her solution-oriented…and her unwavering focus on providing world-class service to those we are blessed to serve…separates Jenn Rehnberg from everyone else in the business. Jenn is the best of the best and we are lucky to have her on our team!"
Our CFO, Rob Emanuele, with an Acrostic of words that best describe Jennifer, in a way only Rob can do:
Jen is one of the best UW managers in this business and Homeowners is lucky to have her.
Everyone respects her, even strangers probably.
Never complains, at least not to me, I guess I should check with Nitesh or Nelson to make sure.
Now I'm wishing I would have just used Jen instead of Jennifer to do this.
I can always count on her.
Fiercely protects the company from losses.
Effective leader.
Risk management skills that are top notch.
Responds promptly to emails and calls (don't laugh, this is a super important trait).
Excellent composure during even the most difficult meetings.
Has never disappointed me (there's only like nine people in the world that haven't).
Never gonna give her up, never gonna let her down.. (boom, rolled).
Been at HFG for almost 8 years now. Bet you didn't know that.
Exceptional ability to understand and explain complex issues.
Retired military, which means yes, she is tougher than you (unless you were also in the military).
Great to work with. Absolutely great. Thanks for everything Jen!
We are always looking for experienced professionals who are committed to serving the needs of borrowers while maintaining our corporate culture focused on family. If this is you, please contact us at homeownersfg.com/careers for more information on becoming a Homie.